A Quality Product For Quality Loving People...!
COMPNY PROFILE
Established in the year 1992,We, "PRAGATI ENGINEERS-RUPALI BRAND" are efficient manufacturer and supplier of food Processing Machinery. This product line is well reckoned for varied traits like robust construction,dimensional accurancy, intricate designing, cost effective prices.our compny have an ISO 9001:2015 certified.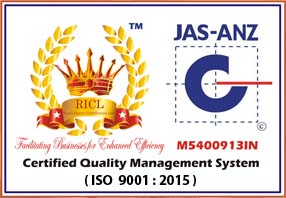 our firm hired professionals,who manufacturere product line in compliance with customised demands and requirements of our clint base. we are at per in comparisons with our counterparts in this domain, due to efficient structure. weare equipped with state-of-the-art infrastructure,which includes manufacturing unit and warehousing unit. Our manufacturing unit is equipped with sophisticated tools and latest technology. We have sound warehousing facility, which is capable of storing and retrieving finished line in a most systematic manner. Our R&D unit is capable of including new changes in the existing product line at earliest.
Under the profound guidance of our mentor, 'Mr. Dilipbhai Patel' we have gained us huge client base in this domain. His huge domain expertise and vast knowledge have acclaimed us fixed niche in this domain. Our firm is specialized in offering patrons with genuine quality gamut within stipulated time period.
Robust Infrastructure
Our stable infrastructure is the lifeline of our company, which supports us immensely in every aspect. Pragati Engineers has an infrastructural base comprising a designing, manufacturing, quality control, packaging & warehousing units. All these units are segregated with different teams managing the same. All these units enable us to produce goods in bulk to satisfy our growing demand in the market. Thus, we can effectively meet the high demands of our prestigious clients in a timely manner.